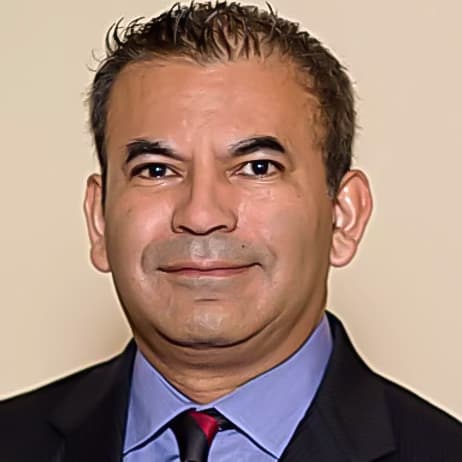 Fabricio Medina-Bolivar, Ph.D.
fmedinabolivar@astate.edu
Fabricio Medina-Bolivar, Ph.D.
Dr. Medina-Bolivar is native of Lima, Peru. He received his B.S. degree in Biology from Universidad Peruana Cayetano Heredia and title of Biologist for his research on plant tissue culture at the International Potato Center. He obtained his Ph.D. degree in Plant Physiology from the Pennsylvania State University and as part of his dissertation conducted research with hairy root cultures to study the biosynthesis of natural products. He did postdoctoral research on plant-based production of recombinant proteins at Virginia Tech.
He joined Arkansas State University in 2005 and currently is a Professor of Plant Metabolic Engineering in the Department of Biological Sciences. He directs a research laboratory at the Arkansas Biosciences Institute focused on the production and discovery of beneficial natural products using hairy roots, with emphasis on peanut stilbenoids and their application in plant and human health.
Over the years, Dr. Medina-Bolivar has trained several undergraduate and M.S. and Ph.D. students and postdoctoral associates. His research has produced a large number of publications, issued and pending patents, and more than 230 presentations at scientific conference in the United States and abroad. He was one of the co-founders of the American Council for Medicinally Active Plants (ACMAP) and President of this professional society in 2014-2015 and currently serves as its Executive Director in 2015, based on his research accomplishments, he received the statewide Arkansas Biosciences Institute Established Investigator of the Year award. Apart from his teaching and research activities Dr. Medina-Bolivar also enjoys playing and composing music for piano.
In 2016, he had the honor to participate as one of the pianists in Doctors in Concert, a fundraiser event for St. Jude Children's Research Hospital.
For a complete information of Dr. Medina-Bolivar biography see: Curriculum Vitae